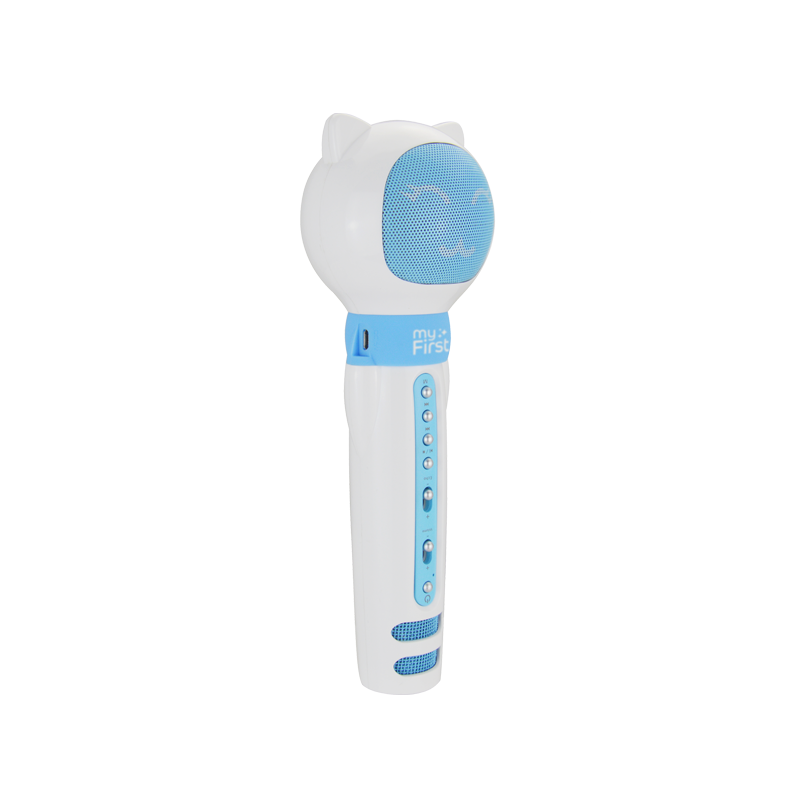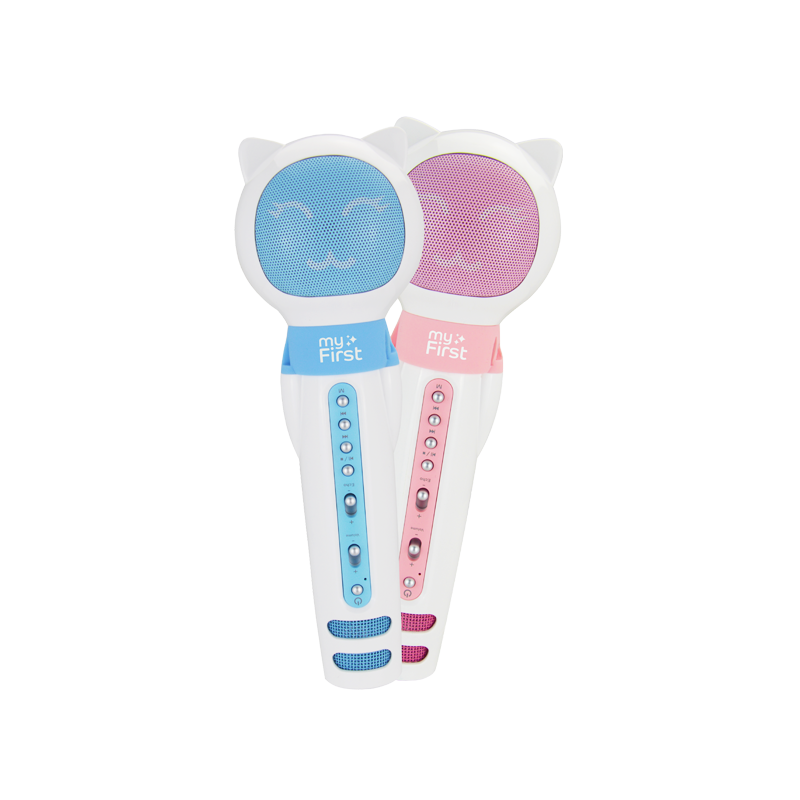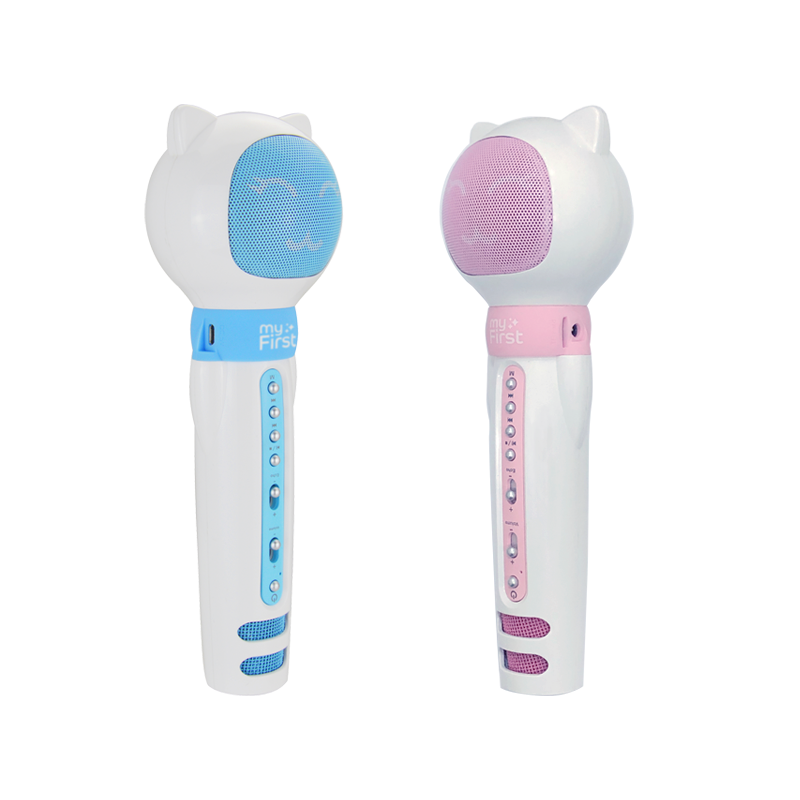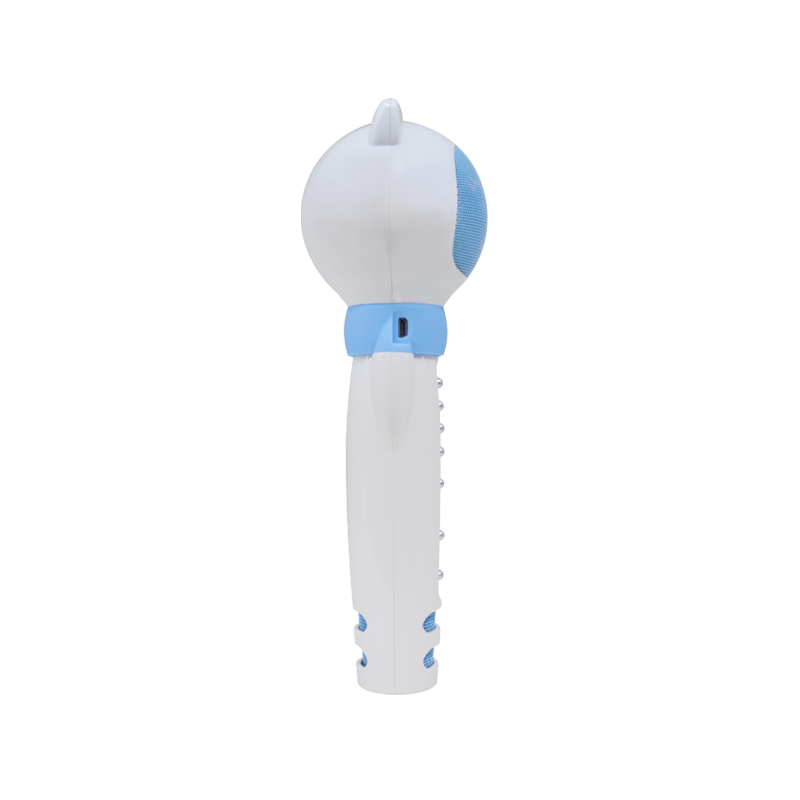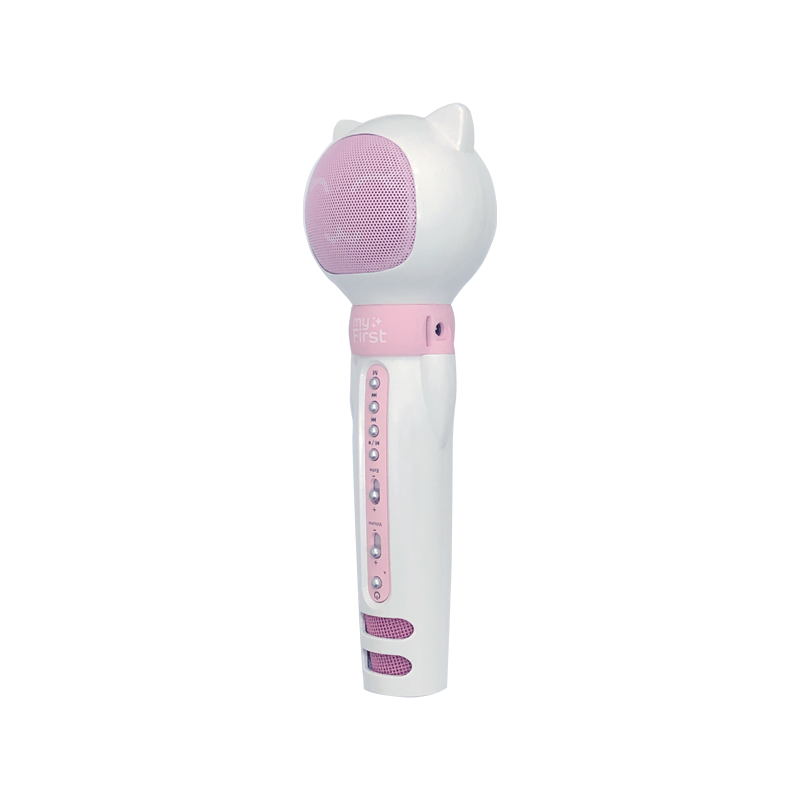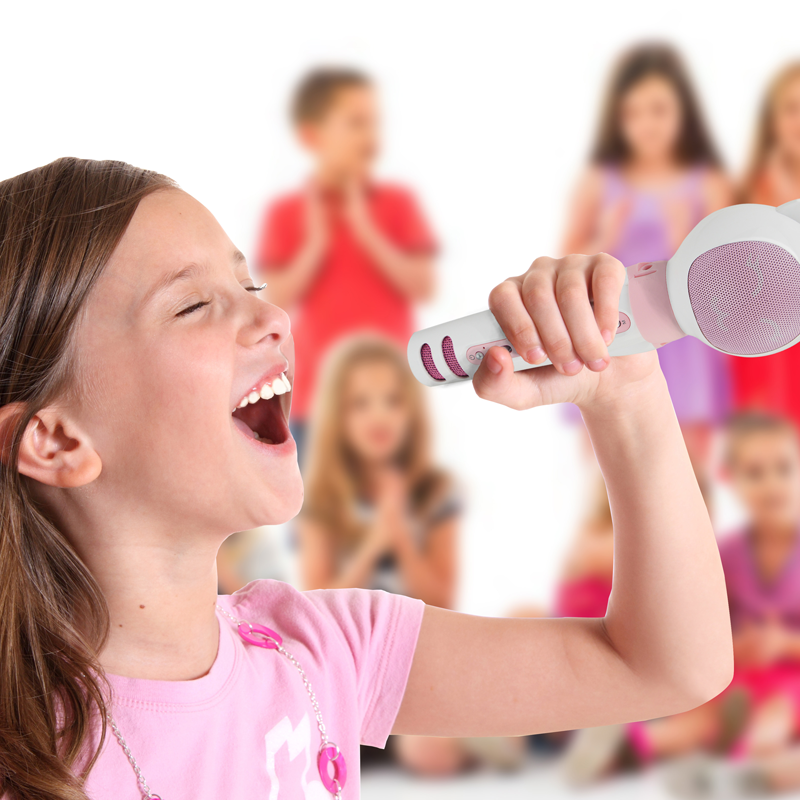 $39.90
$0.00
myFirst Voice - Portable Interactive Microphone & Bluetooth Speaker Karaoke Set For Kids
Sing to your hearts content with myFirst Voice, a kids-safe and fun portable karaoke set!
Designed to improve social adaptability, self-confidence and expressions.
myFirst Voice is designed for kids to express themselves through speech and to discover singing potential whilst having fun. After all, singing is the building block for learning complex expressions.
PRODUCT FEATURES
Mic with Echo Enhancer
myFirst Voice has a mic that captures your kid's voice and plays them out through the speaker at the top. Your kids will enjoy singing with this quality mic. myFirst Voice also has an echo enhancer to create the feeling of singing onstage. Your kids will feel like a superstar with myFirst Voice!
Wireless Speaker + Audio Jack
myFirst Voice sports a wireless speaker to play music alongside the singing. Simply connect with your phone to play any music to accompany your child's singing. This means your child will have a full karaoke session at their fingertips. Suitable anytime, anywhere.
The mic comes with an AUX input so it can function as a mini speaker as well. The audio cable is provided as well. The dual function of the Voice makes it a must-have for families out there!
SD Card Slot With Multiple Playback Modes
The Voice can support up to 32GB microSD card which means, 8000 songs in a single card. You won't ever run out of songs to sing to or play. The Voice also sports multiple playback modes, so your karaoke session is customizable.
Lightweight, Long-Lasting, Kids Safe
myFirst Voice is made from kids-safe materials, so your child will not be injured or exposed to any sort of danger from using the Voice. Weighing at a mere 200g, no child will be tired of using the Voice. The Voice also uses a 2000mAh Lithium battery. This means that you and your child will have endless hours of fun singing or even practicing for a speech. myFirst, creating quality products for your child and family!
Specification
MicroSD (Up to 32GB)
3.5mm AUX Audio Jack
Power Supply: DV 5V
Battery: 2000mAh Lithium Battery
Speaker Output: 3W
Frequency: 100Hz – 10kHz
Speaker Diameter: 52mm
Charger: MicroUSB (Included)
Material: PC, ABS Plastic, Silicone


What's in the box
1. myFirst Voice
2. AUX Audio Jack
3. Charging Cable
4. User Manual