$129.00

$0.00
InkCase i6 For iPhone 6/6s (Out of stock)
A Smarter Way to Protect Your Phone
InkCase i6 is not just a phone case. It lets you completely immerse yourself into the story of your favorite book with the large E Ink screen. Rekindle your best memories with the Customizable Photo Wallpaper, and have it pinned up with you all day. Let InkCase journey alongside you with its Live Information Center for a holistic view of your day. All of these fitted in the thinnest, lightest smart case in the world.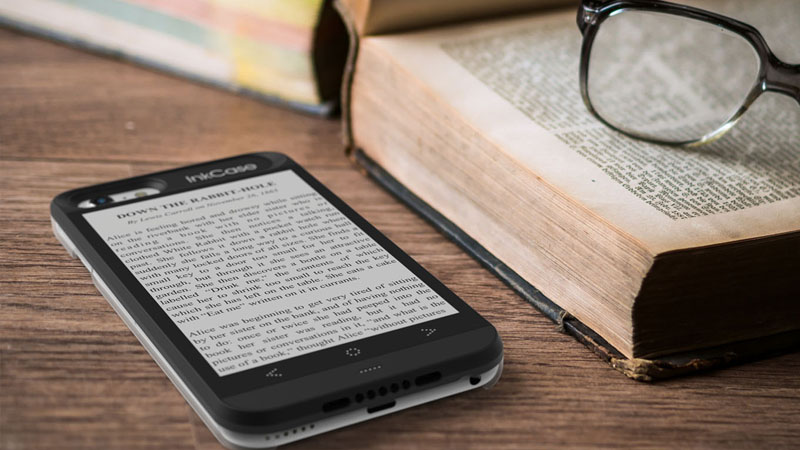 Reads like a real book
InkCase i6 allows you to fully indulge in your favorite book for hours. InkCase i6 also drowns out all distractions with its anti-glare properties that lets you read in bright sunlight.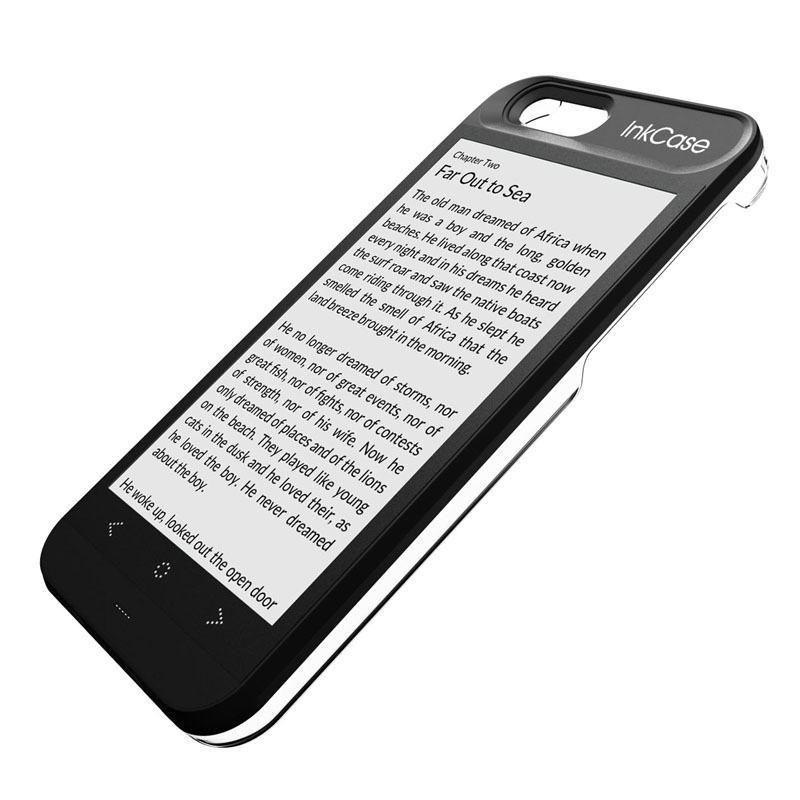 Large reading screen
Sporting a large 4.3" E Ink display, InkCase i6 strikes the perfect balance between portability and usability. To determine this, our engineers, together with several independent surveyors were put through countless rigorous real-world usability test. to determine the best ratio for reading comfort and size.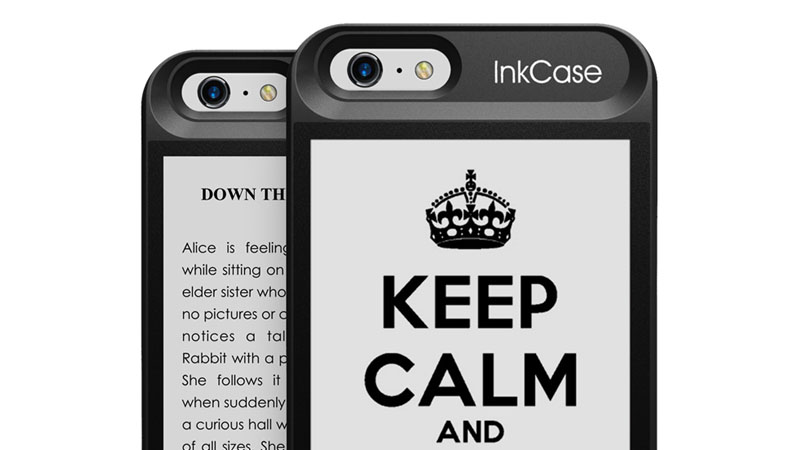 Crystal sharp texts
InkCase i6 delivers crystal sharp text with a high-resolution 217 dpi display, surpassing the 2016 Amazon Kindle with 167 dpi. InkCase i6 uses state-of-the-art E Ink technology with 16-level gray scale so you can enjoy deep, dark text.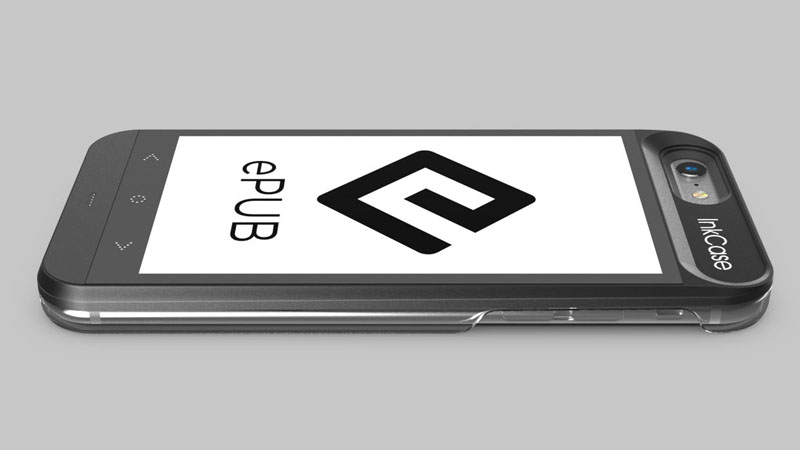 ePub support
ePub is the industrial standard for eBooks. It is the most popular eBook format in the world due to its simplicity ease of obtaining one. ePub is endorsed by some of the biggest companies such as Sony, Apple, Nook, Kobo and now InkCase i6. For the quick readers, TXT files can also be used. With so many options at your choosing, you will never be restricted to the and can bring your reading to almost all other devices.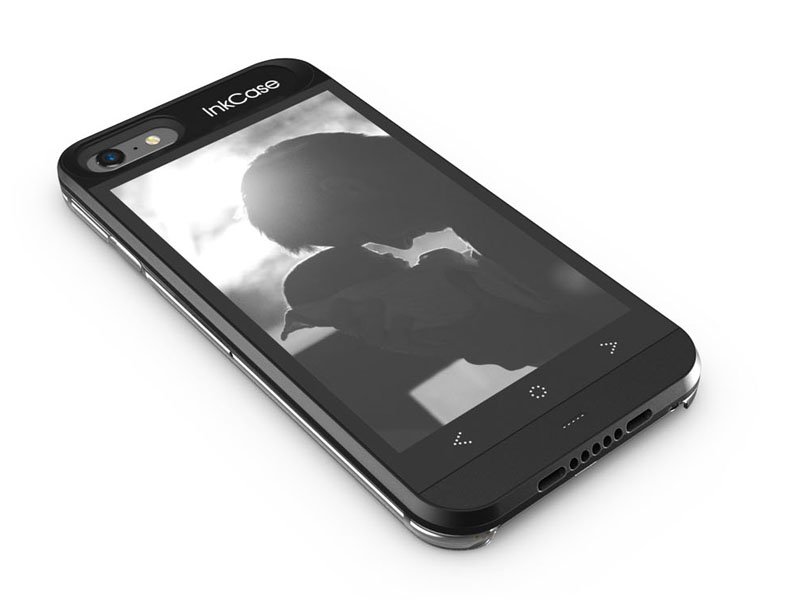 Bring memories to live
We don't remember days, we remember moments. Relive your best moments by displaying the memories you snapped. Show it off to the world what you hold closest to the heart. Did you know? The first version of InkCase came about when one of our founders wanted a phone case that display photos of his little girl growing up.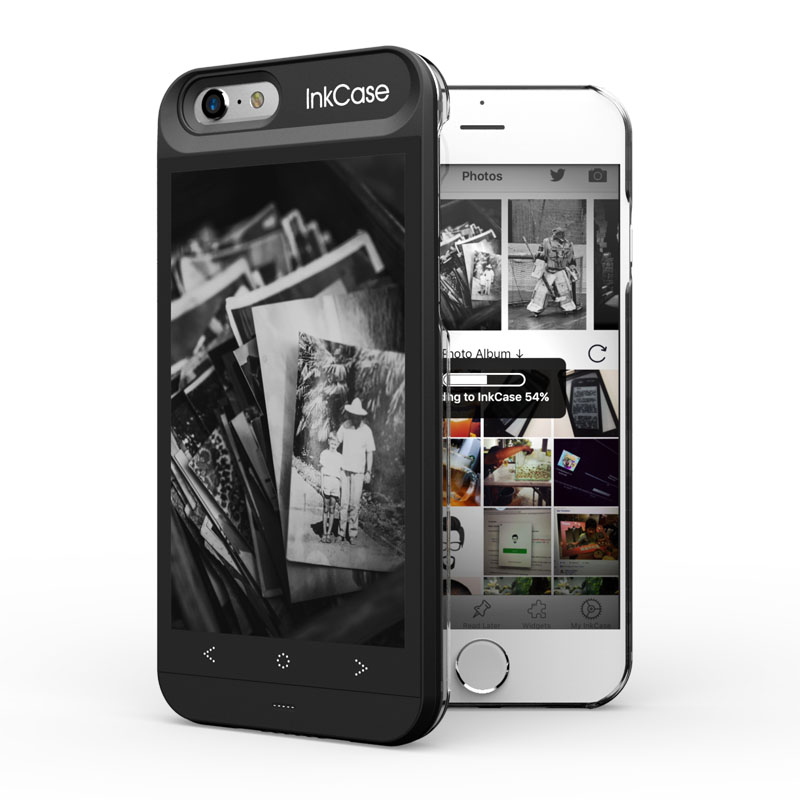 Snap, edit and share
Beautifully designed InkCase iOS application allows you to readily add filters, text and crop any image. You can also snap a photo directly with the InkCase app and have it beamed to the InkCase i6 in a split second. And the best part is doing it all wirelessly.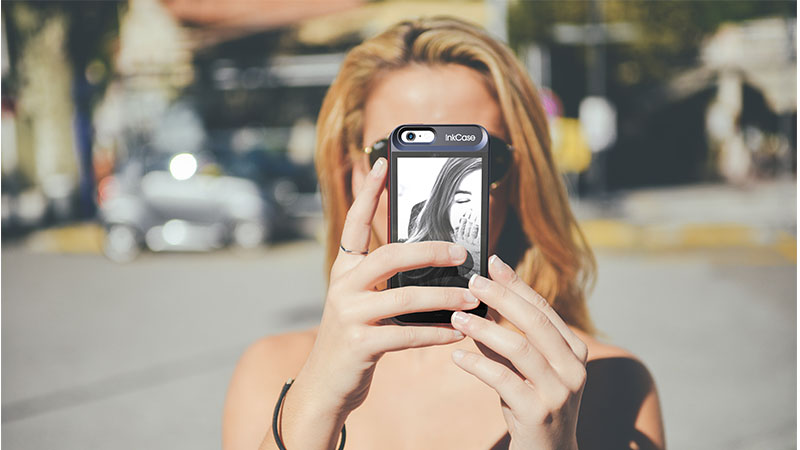 Express your mood
Change photos anytime to fit your current mood. Whether you're feeling serene at a flower sanctuary, or feeling lively at the beach, there is always a photograph that reflects your persona. Express yourself freely!
Choose from millions of photos
Whether you want to use a freshly taken photo from your iPhone or photos stored in your Facebook, Instagram or literally anywhere, you can effortlessly transfer it to the InkCase i6 via Bluetooth through a touch of a button.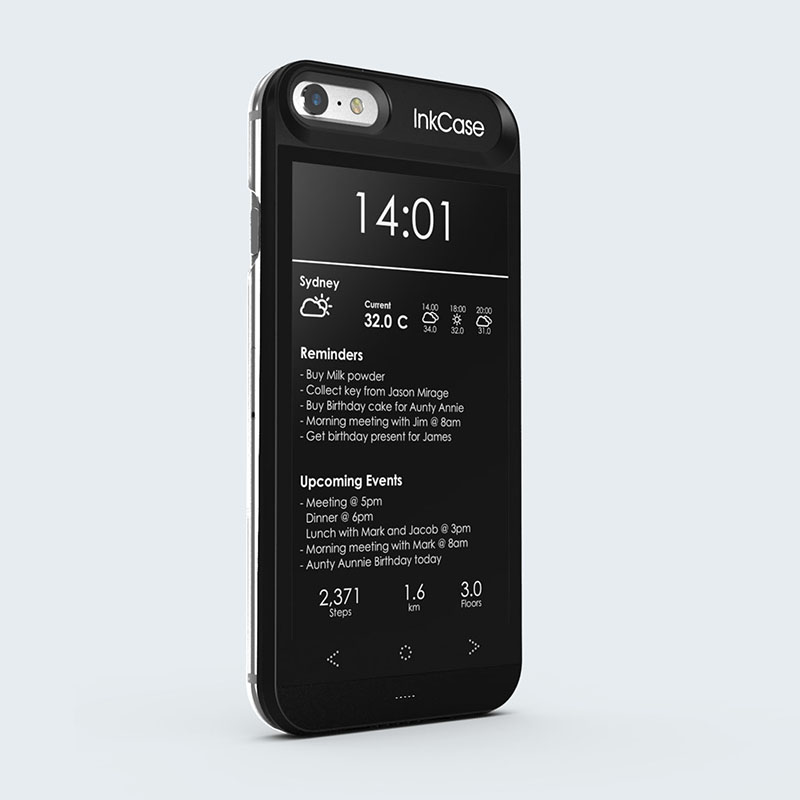 Task lists
Create a to-do list and have it always on display so you are reminded to focus on the most important tasks. You can even set the priority of each tasks to let InkCase decide for you!
Activity tracking
InkCase i6 helps to track your physical activities to let you see your accomplishments for the day. Get better insights of yourself with the Health App integration.