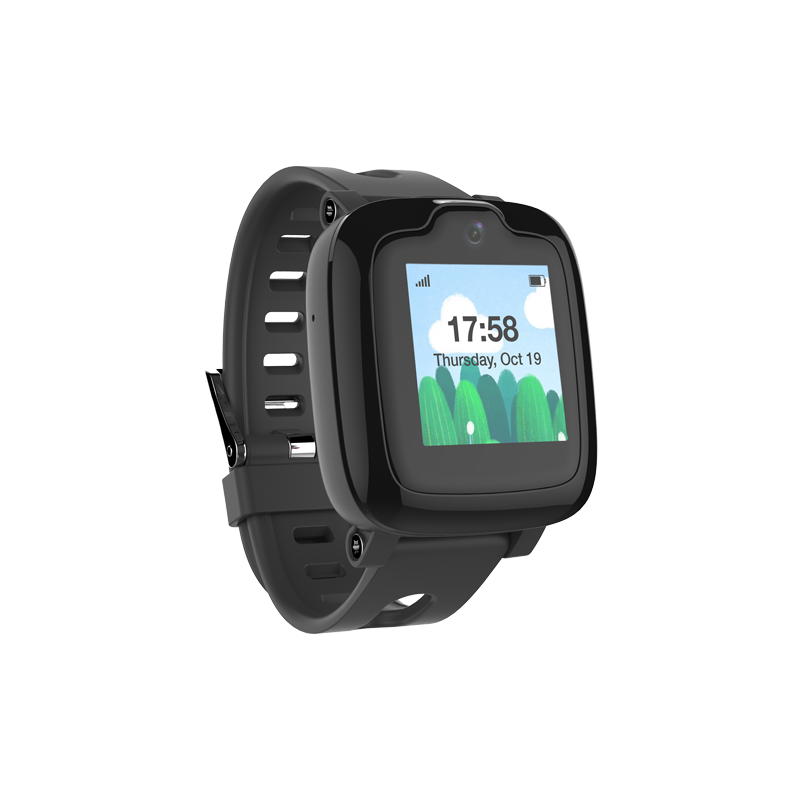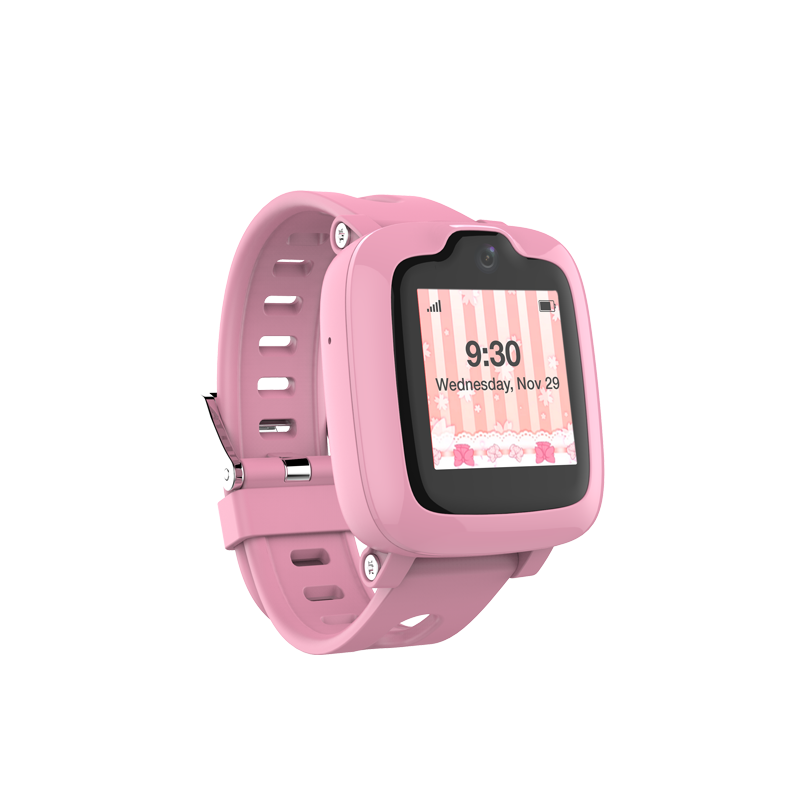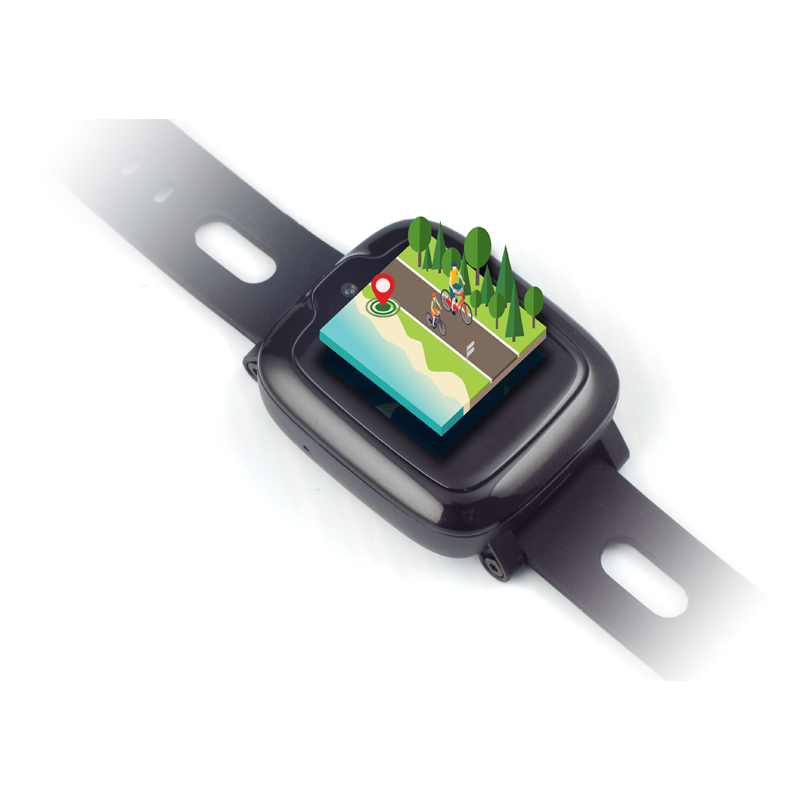 £139.00
£0.00
myFirst Fone S2 - Wearable 3G Smart Watch Phone for kids with GPS tracking
myFirst Fone S2 with 3G Voice & Video calls help you stay connected with your loved ones. Receive real-time GPS tracking location updates on iOS and Android devices. Sends emergency SOS function with GPS location signal and more! 


(Only for the Canadian region) Please refer to this page for a special offer! 
Stay Connected, Even When Apart
The only wearable smartphone your kid will ever need
Real-time Video & Voice Calls
myFirst Fone S2 is fully compatible with 3G SIM data for real-time video and voice calls. Receive and make calls between myFirst Fone and an Android or iOS smartphone. Connect with your kids anytime, anywhere.
Send Emoticons & Voice Memos
Send emoticons and voice memos between S2 and any whitelisted iOS or Android smartphones. Now you can leave little sweet notes on the wrist of your child for them to read. Allowing kids to read them later for the non-urgent matters.
Precise GPS Location Tracking
Real-time GPS tracking up to 20m / 65ft accuracy. By using advanced GPS, WiFi and GSM to help parents accurately and conveniently track their kids. Through the iOS and Android app, parents can schedule regular location updates based on time intervals or geolocations.
Geo-fencing Area Alert
Location-based alerts notify you when your child crosses the designated safety zone. Notifications are sent to paired phone apps with set GPS parameter. Keep your child within 200m to 2000m from the boundaries of your holiday home. Preset safety zones for your kids by highlighting geo-locations in the iOS or Android app.
Care Call
Immerse in your child's environment. Parents are able to immerse themselves in the environment of their child by hearing the sound of their surroundings in real-time. Care call can be activated without any notifications on the watch phone. It is the best way to make sure your kids are safe at all times.
Splash-proof
Splash-proof design with secure rubber seals. It is rated to be splash-proof. It will remain in tip-top working condition even if your child run it under the tap while washing their hands.
Minimise Distraction with Class Mode
myFirst Fone S2 can be silenced at specified periods to minimize distractions. All calls and message alerts will be silent upon activation. Only SOS function can be used when classroom mode is activated.
Shake to Make Friends
Send voice messages between multiple myFirst Fone devices. Broaden your child's interpersonal skills through the Shake-to-make-friends feature. When two or more myFirst Fone devices are nearby, give the S2 a shake and they will automatically pair up as friends.
One-touch SOS Emergency Alert
The SOS button sends a 30 seconds sound clip with the location to the linked smartphones. Send distress signals through an integrated SOS button. Once activated, parents will receive an emergency location notification and 30 seconds live recording of the surrounding sounds. It is a reliable way to make sure your kids are safe at all times.
Contact whitelist - Data encryption
White-list trusted numbers to prevent strangers from contacting your child, only contactable by authorized telephone numbers. Through the iOS or Android app, parents are able to prevent unauthorized calls from contacting their child. Only registered contacts (up to 200 registrants) are able to communicate with your child's myFirst Fone.
Magnetic Charger For Easy Charging
Charging is made simple with the magnetic charger which automatically connects when myFirst Fone is placed nearby.
Supports iOS and Android
Control all settings on myFirst Fone via registered iOS or Android smartphones. Alarms, pedometer goals, calls, friends list, GPS tracking, geo-fence alerts, SOS notifications etc.
CE mark
The product meet safety standard conditions (conditions for protecting the health and safety of users and consumers and ensuring common interests) when exporting products to EU member states.
FCC certification
This certification certifies that the safety standards required for exporting wireless equipment and information processing technology equipment to North America (USA, Canada) are met.
JATE mark
Technical standard conformity certification and design certification of telecommunications terminal equipment
210-152231
TELEC mark
Certification of conformity with technical standards for specified radio equipment and construction design certification
AD 20 0018 210
*Note for NZ: Not compatible with New Zealand mobile carriers.

**Note for US/CA: myFirst Fone does not work with Verizon and Sprint networks as the chipset on our devices are running on 3G GSM and WCDMA; while Verizon and Sprint are running on CDMA system.
Our Fans Love myFirst Fone S2
Specification
MODEL

myFirst Fone S2

Weight

63g , 2.22oz

Water Resistance

IPX5 *Not advisable for shower & swimming

Wrist Diameter

 Up to 62mm diameter

Display

1.3" TFT Capacitive Touch

Battery Duration

Standby time: Up to 48 hours

Camera

2MP

Battery Capacity

600 mAh

System

Android 4.4

Memory

4GB Storage + 512MB RAM

USB Charging

5V,1A 

Network Band

3G (2100/900)
2G (1800/900)

SIM Card

Nano

Location Positioning

GPS, LBS, WiFi, GLONASS
What's In The Box
myFirst Fone S2
USB Charging Cable
Lanyard + Protective Sleeve Set with Carabiner
User Manual
Comparison between myFirst Fone R1 & myFirst Fone S2



myFirst Fone R1

myFirst Fone S2

Support Network

4G (LTE)
3G (WCDMA)
2G (GSM)
3G (WCDMA)
2G (GSM)

Wi-Fi & Data Support

✓

✓

Video Call

✓ 2-way call

✓ 1-way call

Voice Call


✓

✓

Voice & Emoji Message

✓

✓

MP3 Player

✓

-

Wireless Audio (Bluetooth)

✓

-

Location Tracking

✓

✓

One-Touch SOS

✓

✓

Care call 

-

✓

Remote Alarm & Notifications

✓

✓

Class mode

✓

✓

Add friend's watch

✓

✓

Shutdown Forbidden

✓

-

Restart Watch Remotely

✓

-

Watch Removal Alert

✓

-